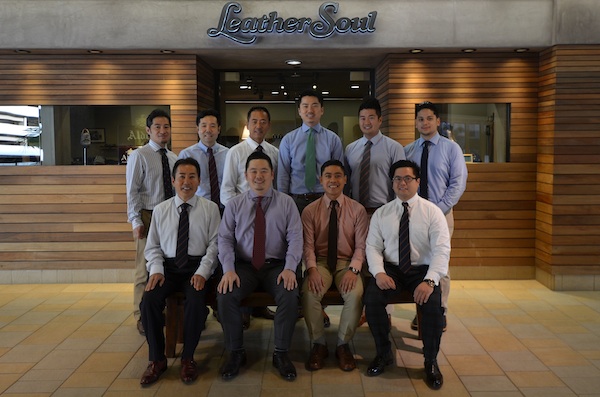 Tom Park opened Leather Soul in Downtown, Honolulu back in 2004. His only goal was to provide businessmen in Honolulu, a comfortable, classy store for all their footwear needs.
In August 2005, Leather Soul's second location was opened in Waikiki, Honolulu. Specializing in Alden shoes, Leather Soul's Waikiki "office" was an intimate haven away from the hustle and bustle of Kalakaua Avenue.
2007 marked the closing of the original shop Downtown in order to focus on the growing Waikiki location. In January 2008, LSW moved into its flagship location in the Royal Hawaiian Center on Kalakaua Avenue where it remains today. A little over 2 years later in 2010, Leather Soul Beverly Hills (LSBH) was opened on Rodeo Drive in Beverly Hills, California. In 2012, Leather Soul Downtown, was opened on Merchant Street, a block away from the original store. LSBH was closed in May of 2014 to focus on business in Hawaii. LSDT closed in February 2021 due to the COVID-19 pandemic.
Leather Soul was named Hawaii's #9 fastest growing company in 2010, #10 fastest in 2011, and #15 fastest in 2012 by the Pacific Business News.
Leather Soul's motto is, "From our soul to your sole." We strive to provide a personal touch and create relationships with our clientele. We are not your typical shoe store. We are shoe-connoisseurs first and foremost. Thank you for helping us grow and being a part of our journey, step by step!