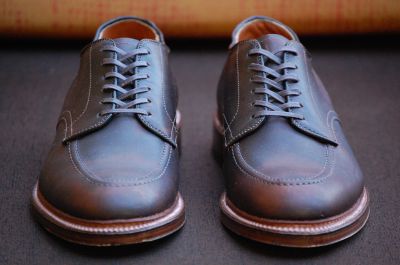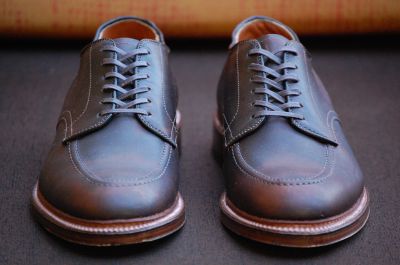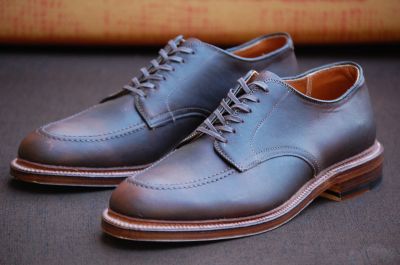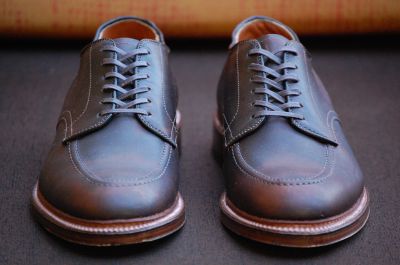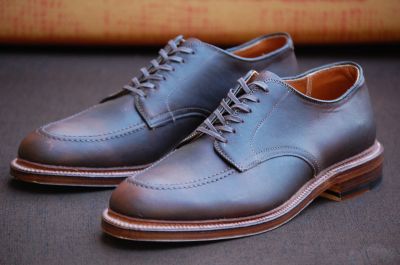 To come up with the design for our newest Leather Soul Exclusive, "Hawaiian Stomper," we started with our Ultimate Indy Boot and decided to make a low cut version of it. Instead of brown aniline calf, we chose a more rugged oiled dark brown kudu. A chunky double leather sole, reverse welt, and flat waxed laces round out the design.
Pair these Hawaiian Stompers with your Japanese denim or tweed slacks, they'll look great either way.
Whether it's the hard pavement of New York City or the sandy beaches of Waikiki, these shoes were made for a stompin.
SOLD OUT!