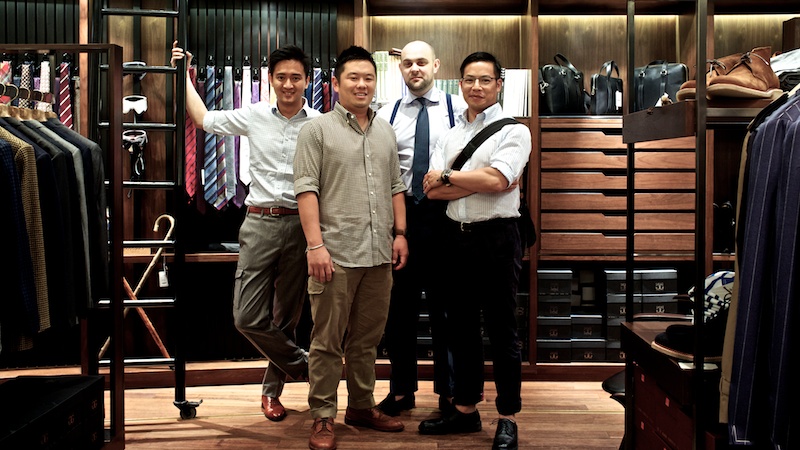 I travel to Japan 2-3 times a year and always make it a point to visit Hong Kong as well. Custom dress shirts from Peter Lee, suits and ties from the Armoury, and roast pork and drinks with friends make the 4 hour plane ride well worth it.
Here I'm pictured with "internet celebrities" Alan, Ethan, and Graeme. Three men of honor and amazing sartorial genius.
Thank you Alan for the hospitality, Ethan for the roast pork and scotch, and Graeme for the cigar that did not make me sick.