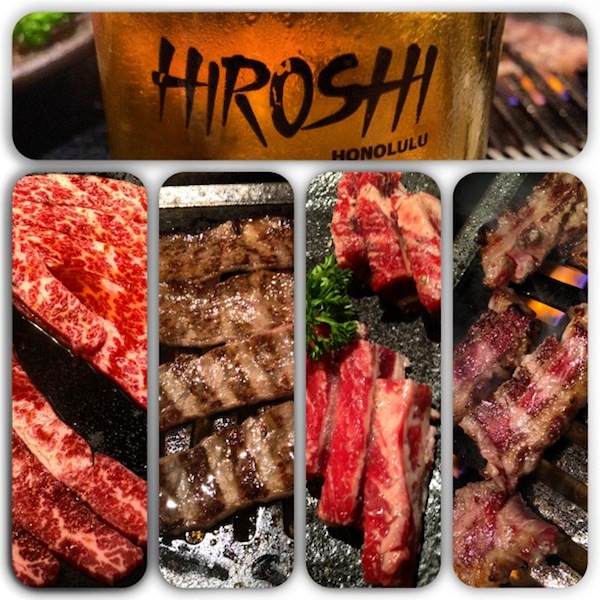 Yakiniku Hiroshi is probably my favorite place to eat in Hawaii. The quality and cuts of meat are second to none and comparable to some of the better yakiniku restaurants in Japan in my opinion.
For those who are unfamiliar with yakiniku style dining, flavorful cuts of raw meat are served to you and you grill the meat right on your table to your liking. A variety of side dishes and soups accompany the meal.
Yakiniku Hiroshi also boasts a great selection of fine wines but I prefer their Japanese "nama" or draft beer on tap.
Tom's Tip: Order the Platinum Course. It's the priciest course meal on the menu but also the best value and will leave you completely satisfied.
Yakiniku Hiroshi
339 Royal Hawaiian Avenue
Honolulu, HI 96815
(808)923-0060