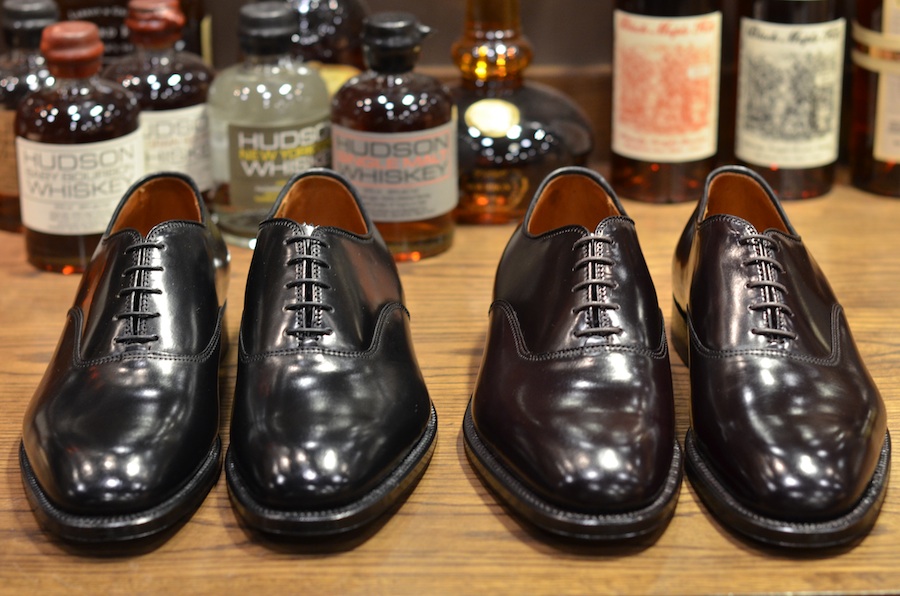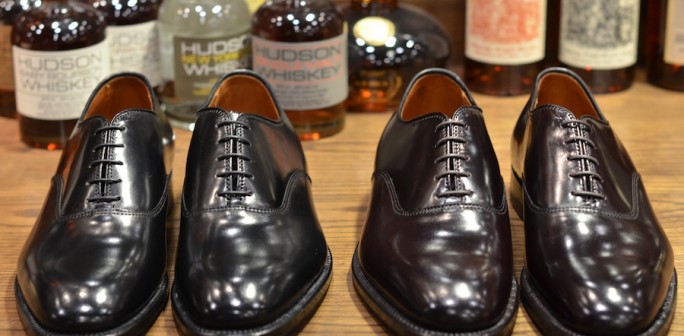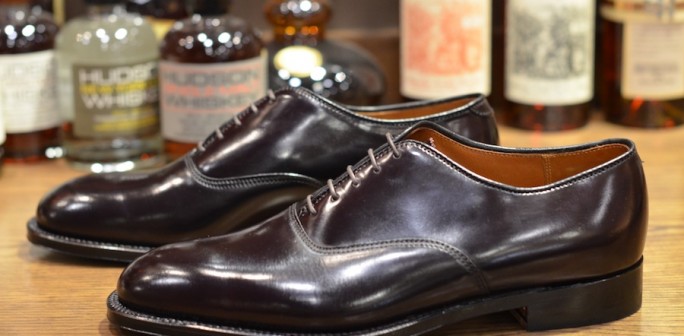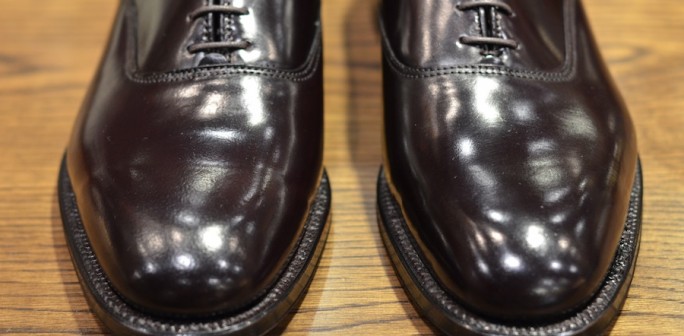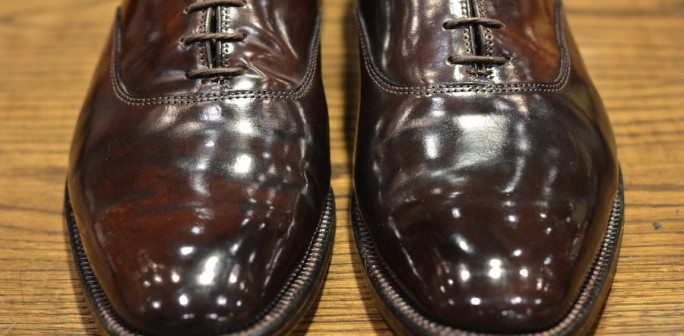 It's been about 5 years since we've had the Plaza Balmoral in stock. (Please see the last photo to see how a 5 year old pair has aged.) After the initial response in-store we realize that it should be a shoe we have on order constantly.
A simple and versatile shoe, the Plaza Balmoral works great with suits all the way down to jeans. One may even wear the black version with a tuxedo.
Available in black or color #8 shell cordovan.
SOLD OUT!