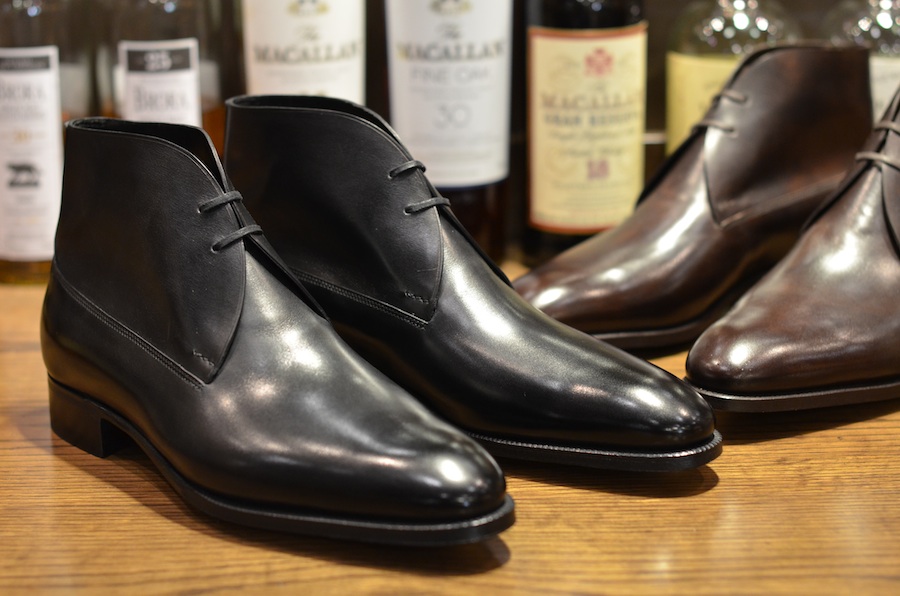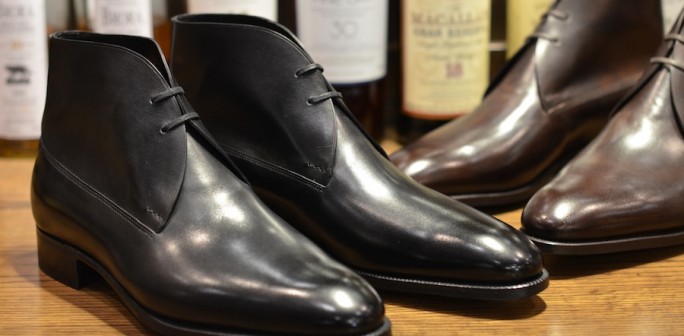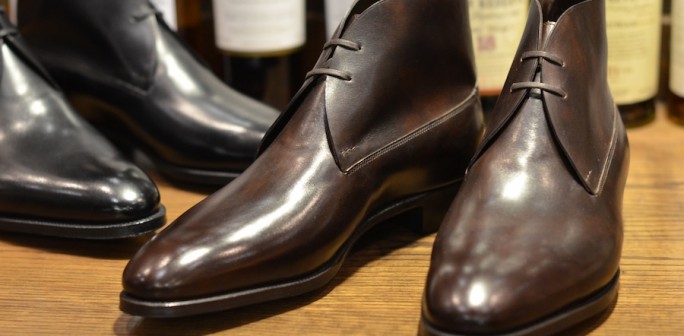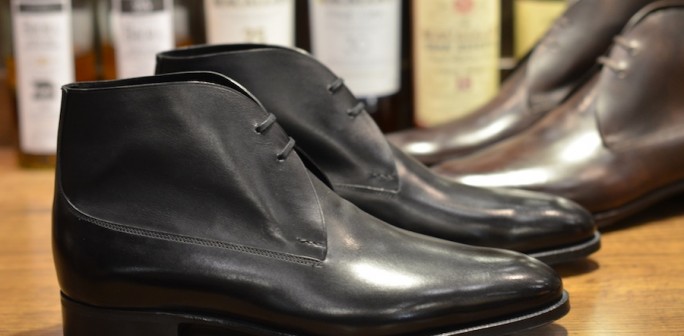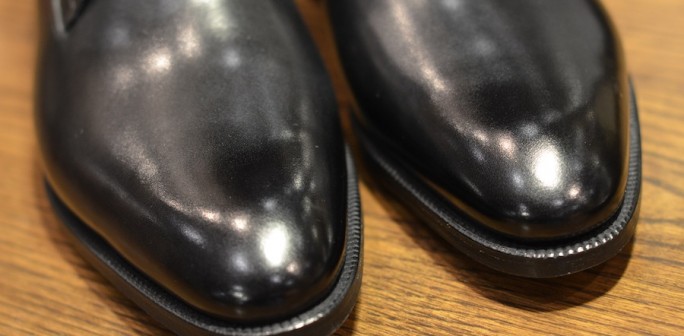 It's 2013 but that doesn't mean 2012 is out of style. We've just received another restock of the John Lobb St. Crepin 2012 chukka boots, one of the most elegant chukkas we've ever seen.
The minimalistic design is timeless and elegant. This boot will work very well with the most handsome suit all the way down to a pair of slim jeans.
Available in black or dark brown misty calf.
(7000 last, $1740.00, shoe trees included)