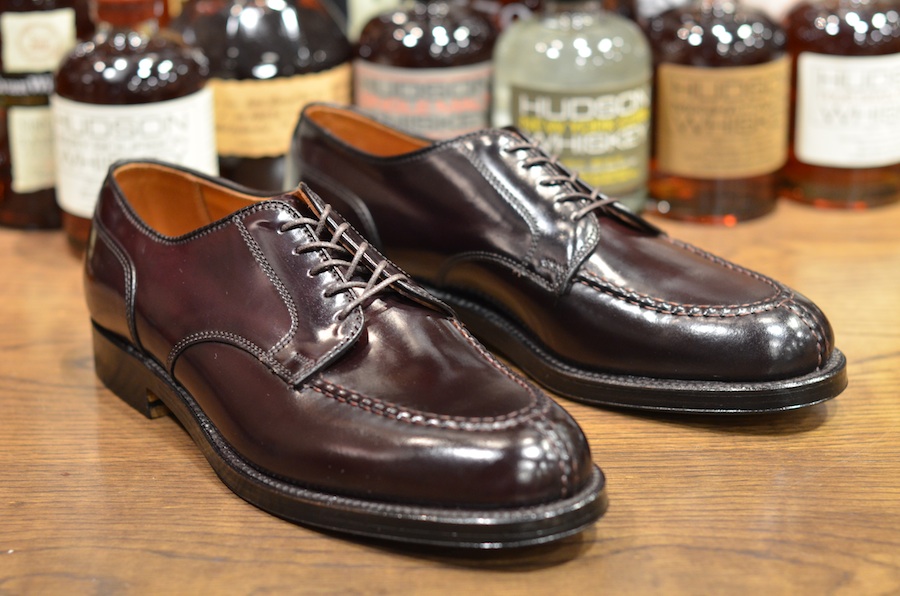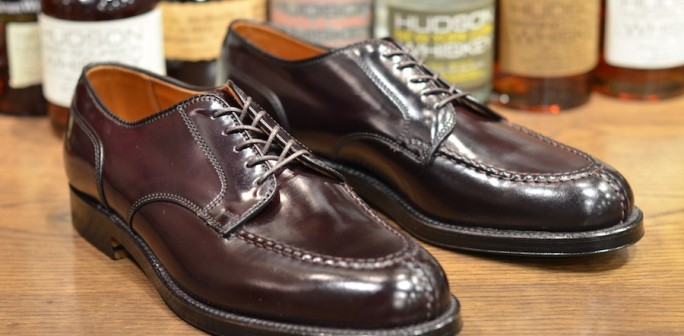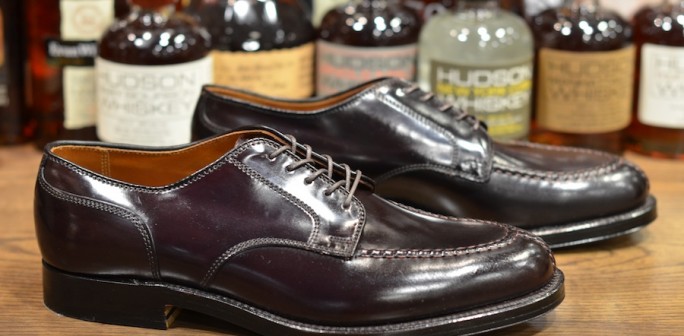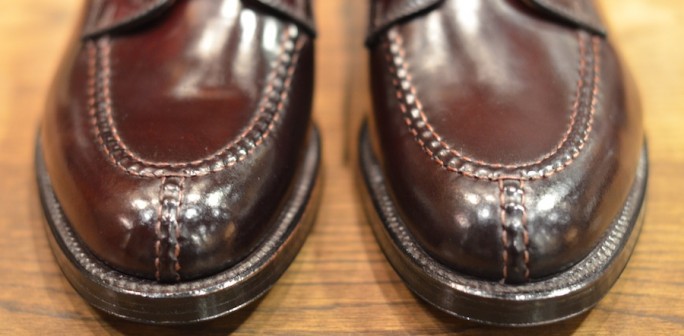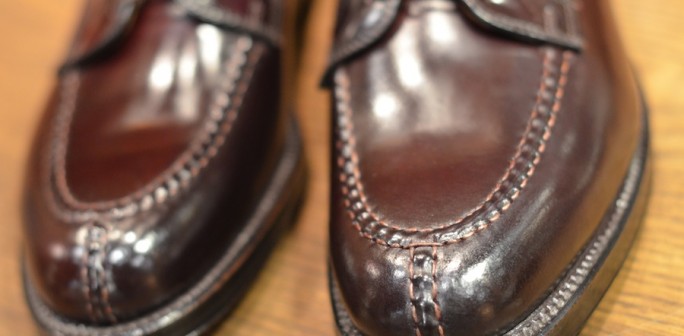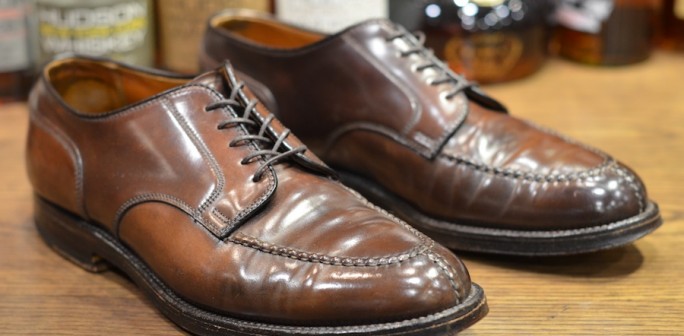 Three skilled women at the Alden factory are responsible for all of the handsewn NSTs and LHSs that go through the factory floor. It obviously takes more time for these handsewn shoes to be made but the wait is definitely worth it for this special detail.
This color #8 burgundy NST is a model we regularly stock on the Aberdeen last, but rarely see on the Barrie. Grab a pair while they're available in stock.
Also pictured is the exact same pair, 12 years old, with very minimal polishing. The patina is amazing and the wear on the shell is equally so. This pair is a testament to the value in a pair of Alden shoes made with Horween shell cordovan.
SOLD OUT!