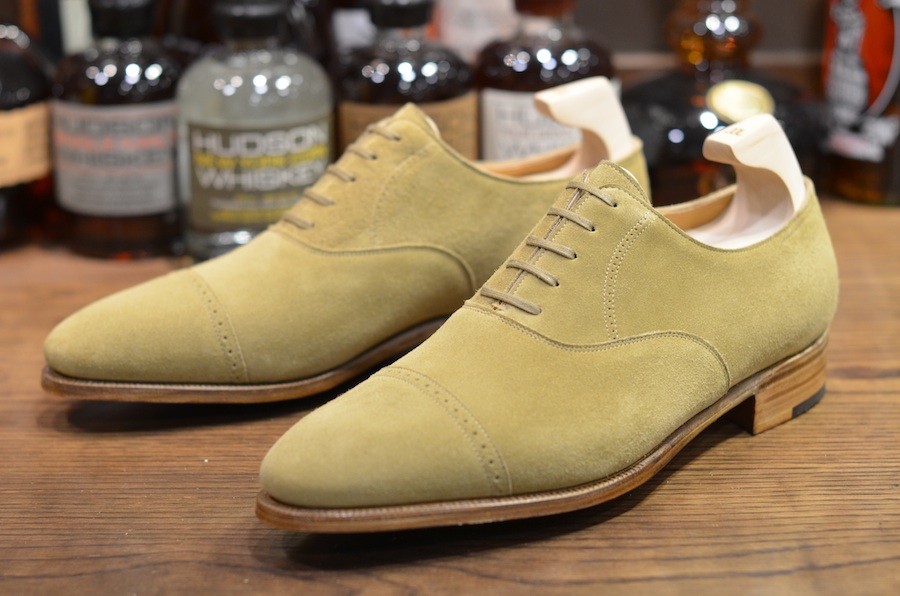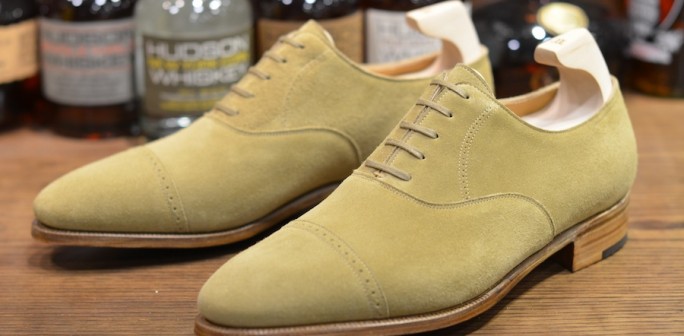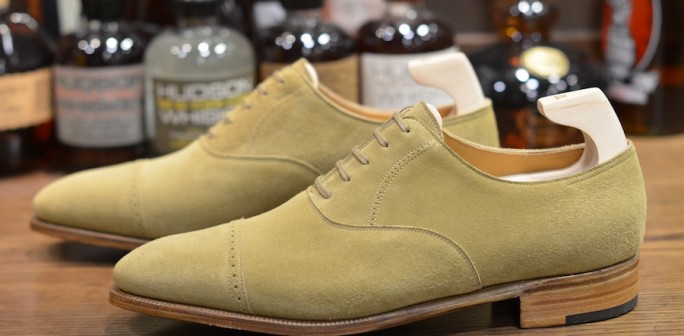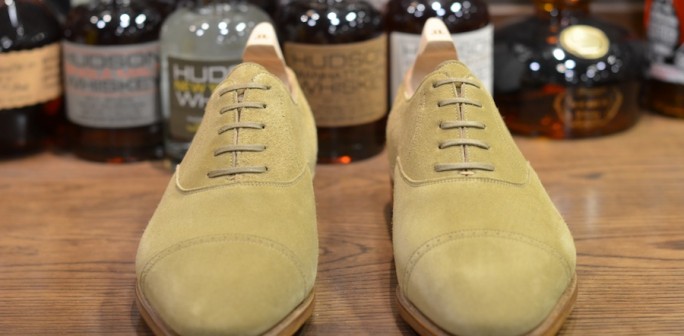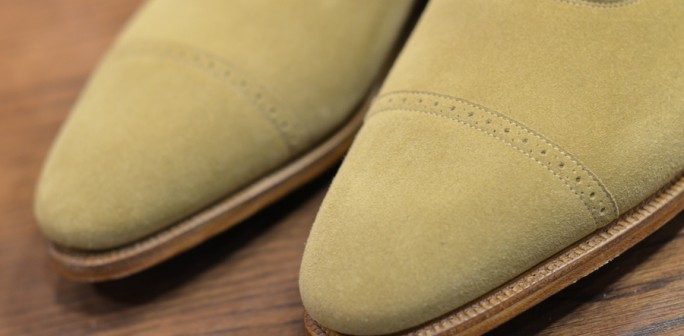 The Philip II continues to be our top selling John Lobb model. The classic design coupled with the elegance and quality of John Lobb's Prestige construction make the Philip II an extremely desirable model.
To continue on our JL Spring/Summer suede releases, we present the Philip II in cashew suede with an antique edgetrim.
For a limited time, we will be offering a complementary Edoya suede brush with every suede John Lobb shoe purchase, a $65.00 value.
(7000 last, $1650.00, shoe trees included)