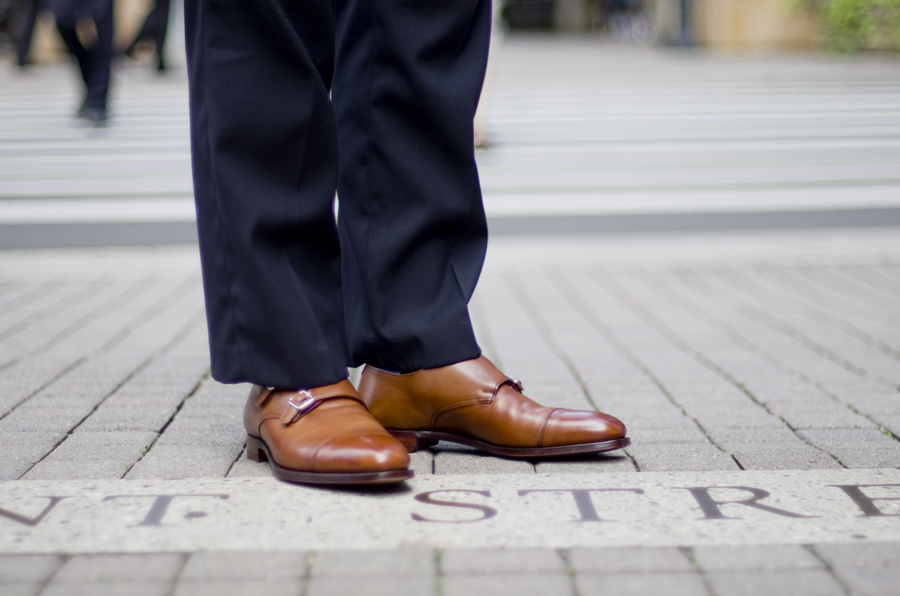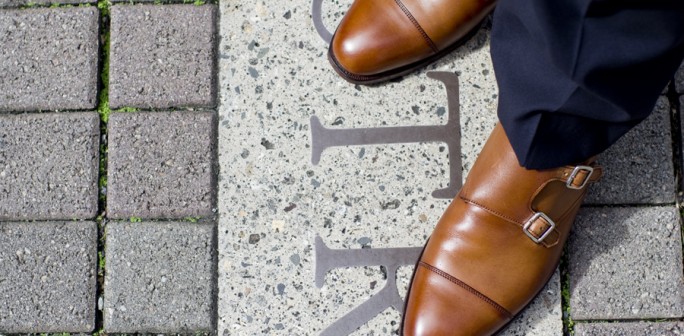 It's great being right in the heart of Downtown Honolulu. Being such a small community, I get to see and "talk story" with our clients and friends on a regular basis.
This is the first of my hopefully ongoing series of picture sets I will be taking on my quick coffee breaks, hence the title, "Back in Five." In this first set our friend CH is sporting his newly acquired George Cleverley Thomas double monks in antique tan.
Welcome to Downtown Honolulu, home of LSDT. -Back in Five, Justin.