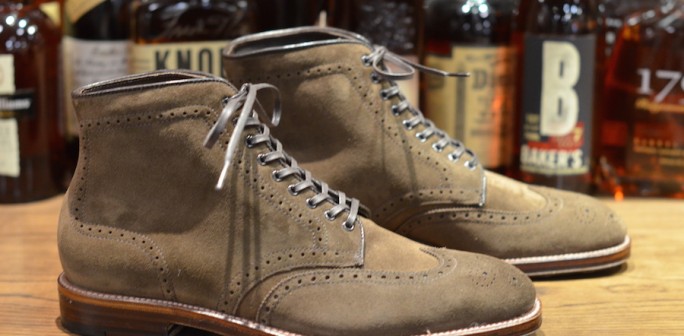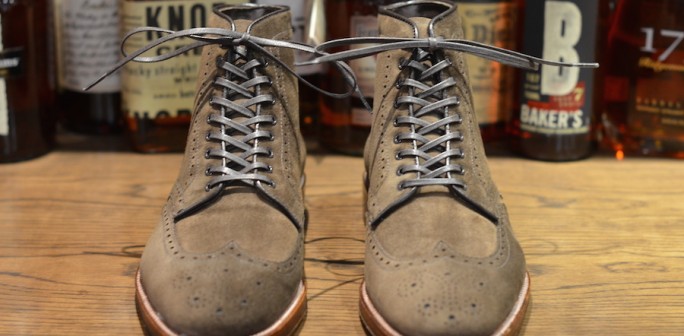 The Plaza Wingtip Boot continues to be one of our most popular boots, regardless of leather type. The Plaza last perfectly suits the wingtip boot design, giving it a dressier shape than the typical Barrie last used for most boots.
Our newest version is in dark brown suede, a perfect match for your Fall and Winter suits or your dark indigo denim.
Available in sizes 6-12D.
SOLD OUT!