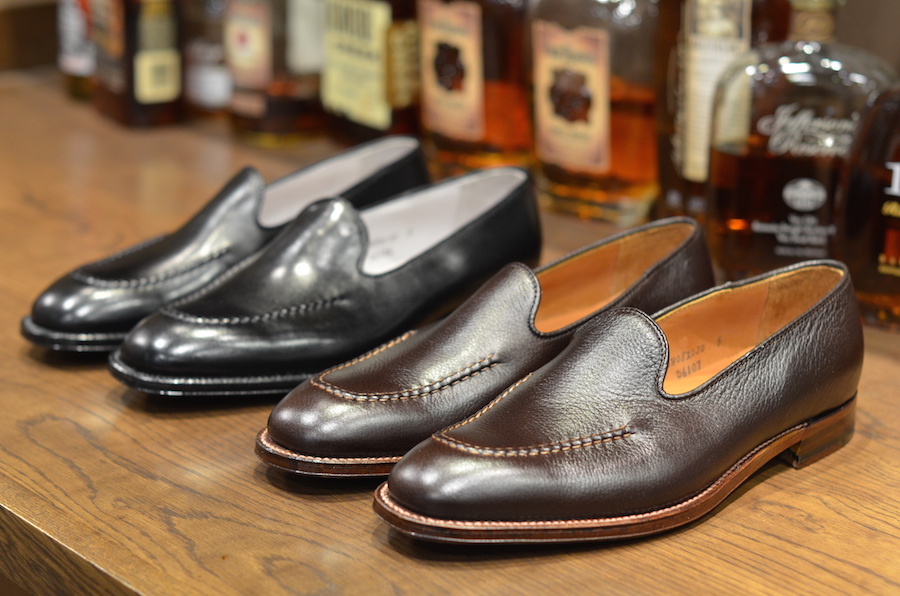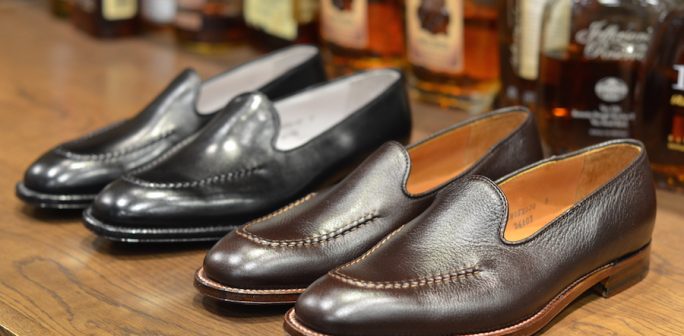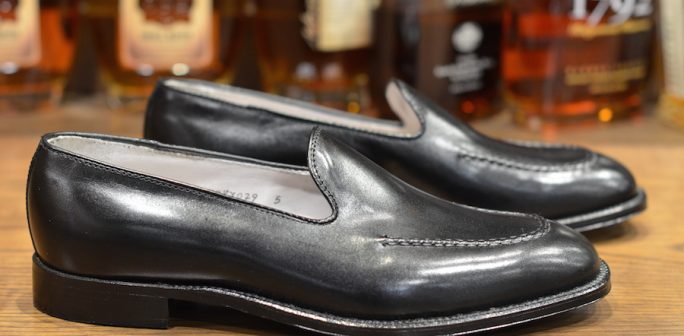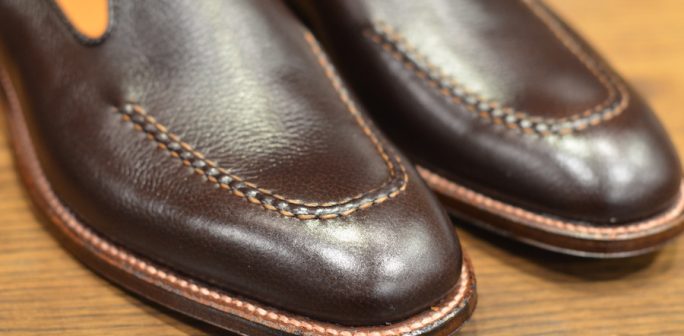 Anyone who does business in Downtown Honolulu knows that a suit and tie is generally out of place. An aloha shirt, chinos, and slip on loafer is the uniform of most bankers, attorneys, sales people, and accountants.
To be more specific, the LS version of the Downtown Honolulu businessman uniform would consist of a Reyn Spooner x LS aloha shirt, Incotex chinos, and these Alden slip on loafers.
Available in black dress calf and dark brown Regina grained calf.
(Plaza last, $545.00)