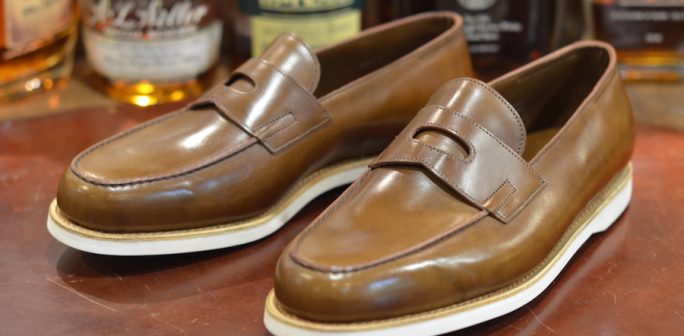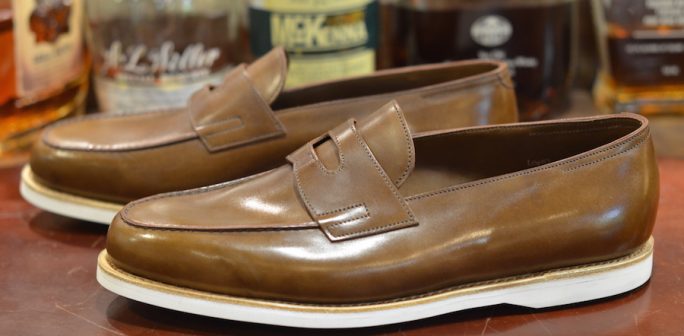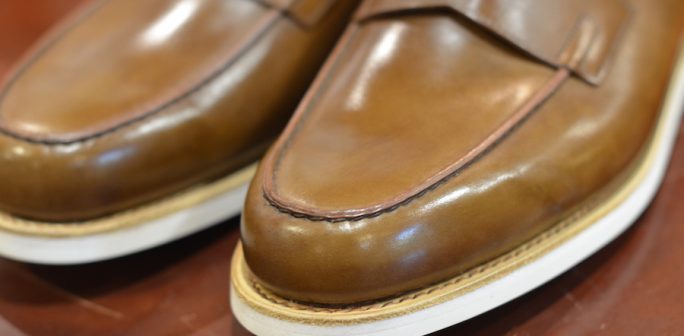 The John Lobb Lopez, along with the Alden #986 and the JM Weston #180, is one of the most iconic loafers for men in our opinion. We have customers who own every color.
For the Summer of 2017 we wanted to offer the Lopez in a variation never seen before. We chose Parisian brown misty leather and used the soon-to-be extinct white deck sole along with a natural welt. The result is the most unique Lopez we've ever seen.
Mahalo to our friends at John Lobb for allowing us to be creative and supporting our vision.
(4395 last, $1300.00)